ENFJ is one of the Myers-Briggs 16 personality types. People with ENFJ personalities are also called the Givers or the Protagonists and are known as warm, empathetic, organized, and overly devoted people.
Just like the rest of MBTI personalities, ENFJ represents an acronym of four core personality traits. Specifically, ENFJ stands for Extraversion (E), Intuition (I), Feeling (F), and Judging (J).
ENFJ personality is characterized by great organizational skills, empathetic nature, and a tendency to neglect their own needs in order to take care of their loved ones.
ENFJ people are good at solving complex problems, stand out with their passion to achieve their goals but still put others' needs ahead of them.
Is it possible to be ambitious and self-sacrificing at the same time? The answer can be found in the comparison between Assertive Protagonist (ENFJ-A) vs. Turbulent Protagonist (ENFJ-T).
ENFJ-A and ENFJ-T are subtypes of ENFJ personality. Both these subtypes have the same major four cognitive functions but differ from each other in terms of thinking and decision-making patterns.
In this article, we will discuss the strengths and weaknesses of ENFJ-A and ENFJ-T personality types and compare their social skills and career paths.
Differences Between ENFJ-A and ENFJ-T
ENFJ-A stands for Assertive Protagonist while ENFJ-T means Turbulent Protagonist. These two subtypes of ENFJ differ from each other in the ways they process information, deal with emotions and make decisions.
Rationality, impartiality, and intellectual excellence are some of the key characteristics of Assertive ENFJs. They tend to be calm, confident, and independent people who manage to maintain a rational attitude towards life and deal with stress and emotions efficiently.
On the other hand, Turbulent ENFJs are more sensitive and quickly get emotional while dealing with their own or others' problems. They are perfectionists who stress out about minor things.
While ENFJ-A is self-confident, ENFJ-T is more self-conscious.
Let's compare the ways Assertive and Turbulent Protagonists interact with people, discuss how they behave in the working environment and see what is valuable to them in relationships.
Friendships
Friendship is very valuable for both Assertive and Turbulent Protagonists. Both subtypes of ENFJ tend to be dedicated friends who try to take care of their friends and help them during tough times.
However, their motives and values towards friends differ from each other.
Assertive ENFJs are usually more independent in nature. They are motivated to help their friends deeply realize their problems and find rational solutions.
They try to guide them to new opportunities and help them explore the world. On the other hand, they rarely seek advice from their friends as they are certain about their own decisions.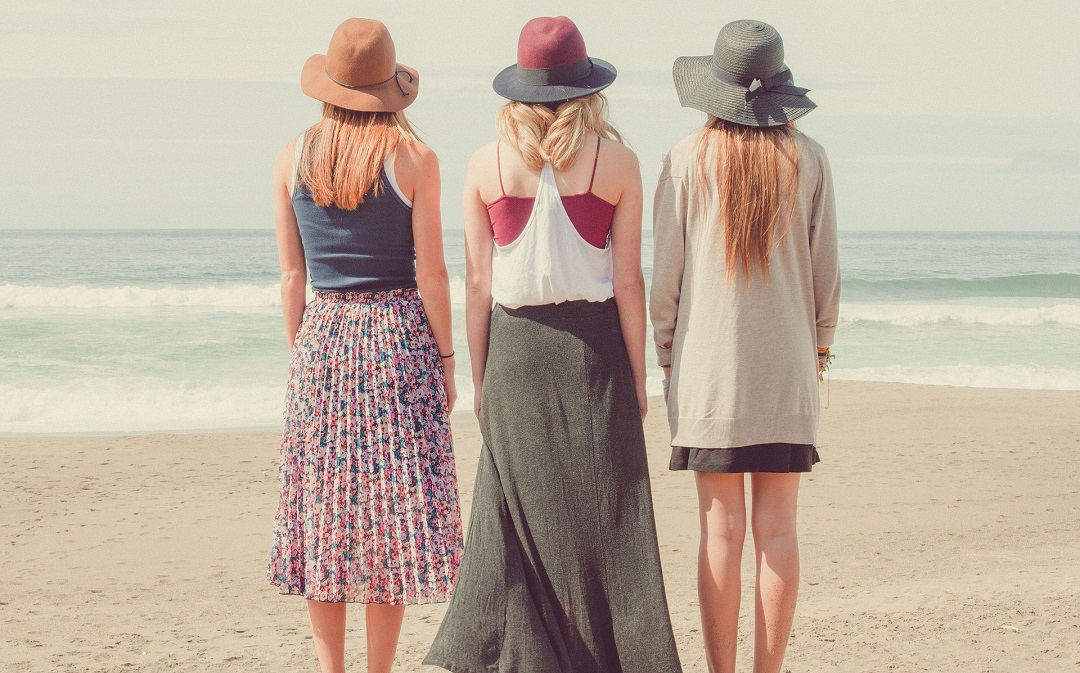 Unlike them, Turbulent ENFJs tend to be emotionally unstable. They seek advice from their friends and rely on them while making important decisions.
They need others' advice in order to feel secure and certain about their decisions. Besides, Turbulent Protagonists take care of their friends and sometimes even focus on their problems too much.
They devote too much time to their friends and sometimes forget to take care of their own needs.
Relationships
ENFJ in relationships is characterized by passion, empathy, and romance. Both subtypes tend to be extremely helpful to their partners.
They enjoy expressing empathy and being emotionally supportive of their partners. However, assertive and turbulent personalities have somewhat different preferences and attitudes about love.
Assertive Protagonists are dominant in their relationships. They are the ones who try to take care of their partner and protect them from getting hurt.
ENFJ-A is a more objective, rational personality who can detach from emotions and make decisions based on logic. They usually support their partners in tough times by helping them to deeply understand their problems and make decisions only afterward.
Turbulent Protagonists are less independent. They enjoy relying on their partners and seek out help when they feel emotionally unstable.
In relationships, they depend on their feelings and make decisions based on their current emotional state. They try to maintain long-term relationships because breakups are very stressful for ENFJ-Ts.
Workplace
ENFPs strive to make the working environment cooperative. They understand the value of teamwork and desire to engage the team to work together and achieve collective goals.
Both Assertive and Turbulent Protagonists enjoy being in leadership positions to influence the team and develop a harmonious working environment. They desire to motivate people to support and encourage each other.
Assertive protagonists especially admire leadership roles. They are self-confident and independent workers and don't need approval from others while making decisions.
At the workplace, they are highly organized and detail-oriented. These characteristics help ENFP-As to fulfill their objectives either as employees or leaders and achieve success easily.
Turbulent Protagonists, on the other hand, are less confident. They feel anxious about critical problems and find it difficult to make decisions on their own. They prefer being followers rather than leaders because they like to rely on someone else.
Even if they have great problem-solving and organizational skills, they aren't completely confident about their abilities. As a result, they often hesitate while making decisions at the workplace and consider themselves incompetent.
Working in a Team
Helping people is an integral part of ENFJs' lives. Accordingly, they enjoy working in a team because team activities allow them to help others in solving problems.
Both ENFJ-A and ENFJ-T tend to be collaborative and interested in working together with their teammates. However, they have different preferences when it comes to teamwork.
Assertive Protagonists are independent people with a high degree of self-confidence. Even though they don't mind working in teams, they prefer to solve important issues on their own.
Since they are confident in their skills and abilities, they don't need to seek advice from others. Instead, they prefer to share their experience with others and help their teammates to deal with work-related stress.
Unlike them, Turbulent Protagonists like working in a team because they constantly seek approval from others. They tend to have low self-esteem which leads them to ask for others' opinions before making important decisions.
Teamwork allows them to find out whether others approve of their way of thinking and behaving. This helps ENFJ-Ts to get confident about their own decisions.
ENFJ-As' Vs ENFJ-Ts' Strengths and Weaknesses
Common ENFJ strengths such as being charismatic, fun, or having great communication skills apply to both the Assertive Protagonist (ENFJ-A) and Turbulent Protagonist (ENFJ-T).
These two subtypes of ENFJ personality also share character flaws. ENFJ's flaws include being rigid, overprotective, manipulative, and too selfless.
However, two subtypes of ENFJ personality have some specific strengths and weaknesses as well. Let's first focus on the strengths and weaknesses of Assertive Protagonists.
ENFJ-As' Strengths They Should Flourish
Self-confidence – people with ENFJ-A personalities tend to be very confident in their skills and abilities. As they believe in themselves, Assertive Protagonists make decisions without overthinking the outcomes.
Independence – ENFJ-A personalities behave independently. They don't seek approval from other people. They usually don't feel the need to ask for advice while making important decisions.
Being emotionally stable – Assertive Protagonists are calm and stable even during hard times. They stand out with high emotional intelligence which helps them to control their emotions.
Great problem-solving skills – ENFJ-As have the ability to easily solve various kinds of problems including interpersonal conflicts, personal issues, or work-related confusion. They enjoy assisting others in solving complex problems as well.
ENFJ-A Weaknesses They Should Work On
Too emotional – Turbulent Protagonists hardly control their feelings. They are overly sensitive which badly affects their overall mental state and psychological well-being. They make decisions according to their current emotional state which often results in negative consequences.
Self-sacrificing – ENFJ-Ts tend to put other needs ahead of their own. They use too much energy and effort to solve other people's problems and as a result, they don't have time to meet their own needs and aims.
Tendency to seek approval – ENFJ-Ts lack confidence. As a result, they tend to seek approval from other people before making decisions about their personal lives.
ENFJ-Ts' Strengths and Weaknesses
ENFJ-Ts' Strengths They Should Flourish
Being cooperative – Turbulent Protagonists enjoy collective assistance while working towards a common goal. They work efficiently in teams and assist their teammates to solve problems and perform well. They usually share their experience and knowledge with others.
Reliable – people with ENFJ-A personalities are extremely reliable. They always keep their promises and work hard to meet others' expectations. As a result, people consider Turbulent Protagonists trustworthy.
Empathetic – ENFJ-Ts understand others' emotions very well. They can look at things from others' perspectives and feel what they feel. Empathy often leads them to help other people cope with feelings of confusion.
Great organizational skills – Turbulent Protagonists find it easy to organize things. Although they don't like the following routine, when it comes to working, they can plan everything ahead in order to work effectively.
ESFP-Ts' Weaknesses They Should Work On
Low Self-Confidence
Turbulent Creators tend to question their uniqueness, creativity, and ability to offer the world something new.
They need constant support from the people they consider important and are less likely to experiment with entirely new ideas.
Sensitive to Stress
Turbulent Adventurers can easily get overwhelmed in situations that cause them to feel stressed or anxious. On the one hand, this can make them focused on the problems before turning out to be a big deal.
On the other hand, it can reduce their freedom and creativity, to the point of being on guard most of the time.
Jobs and Career Paths for ENFJ-A
Turbulent Protagonists have great skills of cooperation and teamwork. They usually prefer jobs that require working in teams and helping their teammates.
Since ENFJ-As value taking care of others' needs, they are suited for jobs that involve assisting and guiding others.
Here are the 10 occupations that are considered the most suitable for ENFJ-A personality:
Public Relations Specialist
Reporter
Teacher
Actor
Child Care Worker
Social Worker
Interior Designer
Producer
Historian
Nurse
Jobs and Career Paths That ENFJ-A Should Avoid
Some jobs are just not suitable for this type of person.
The following jobs are not recommended for ENFJ-A:
Accountant
Tour Operator
Chemist
Police Officer
Farmer
Jobs and Career Paths for ENFJ-T
ENFJ jobs paths are determined according to their skills and preferences. Assertive Protagonists prefer a business environment that gives them an opportunity to grow and develop as a professional.
They are especially suited for leadership roles because of the strong management skills. Usually, ENFJ-Ts prefer jobs that allow them to work independently as they don't enjoy teamwork.
These are the ten most recommended jobs for ENFJ-T:
Counselor
HR Manager
Art Director
Advertising Manager
Director
Psychologist
Lawyer
Insurance
Sales Agent
Medical Services Manager
Life Coach
Jobs and Career Paths That ENFJ-T Should Definitely Avoid
Here's a list of a few jobs you should avoid as an ENFJ-T:
Researcher
IT Specialist
Engineer
Bank Officer
Librarian
Are ENFJ-A and ENFJ-T compatible?
Surprisingly, two ENFJs can be compatible with each other. The reason why people often think that ENFJ and ENFJ aren't suitable for each other for romantic relationships or friendships is that they are very hard-working and sometimes stubborn individuals.
However, two ENFJs can easily understand each other's personalities and get along with one another. Without a doubt, they aren't perfect together, but sometimes a couple of two ENFJs can work and get along very well.
Are ENFJ-A and ENFJ-T rare?
Yes, ENFJ is one of the rarest MBTI personalities. And the same applies to both ENFJ subtypes: ENFJ-A and ENFJ-T. In fact, ENFJs make up approximately 2-5% of the general US population.
Besides, male ENFJs are even less common in the population, making up only about 2-3% of the total. Considering this, it's not surprising that ENFJ-A and ENFJ-T subtypes are very rare.
What personality type goes best with ENFJ-T?
Generally, turbulent ENFJs go best with other turbulent personalities that have compatible personality traits. Considering this, ENFJ-T is the most suitable for turbulent subtypes of INTP, INFP, or ENFJ.
The reason is that they like communicating with intuitive (I) people who prefer to make abstract speculations instead of practically solving problems. However, turbulent personality subtypes are very rare, and as a result, it's hard for ENFJ T individuals to find people with whom they get along.